Meet Dr. Chris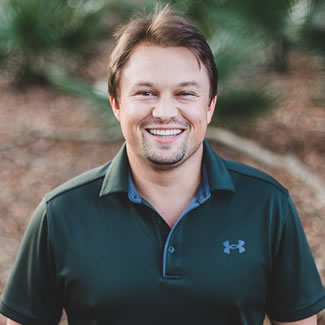 Kids LOVE Dr. Chris! His big heart and easy going demeanor make him the perfect guy to help kids and families reset their nervous systems and start on the path to wellness. You can find him in the office surrounded with kids, who parents tell us don't normally like doctors.
Dr. Chris also completed his degree at Life University in Atlanta, Georgia. It was here that he met the love of his life and his life then took an unexpected turn for the better. He discovered his passion for helping children and started on a journey to learn everything possible about pediatrics and nervous system dysfunction!
"When you can experience the positive impacts of turning a young kiddo's life potential back ON, you can then begin to understand that the possibilities that child has. Whether in growth, healing, emotional behaviors and learning.. they are great kids, and I want to help them express that every single day!"
Growing up around Charleston and Myrtle Beach, Dr. Chris is excited to be back in the area he loves while helping families live their best life. Dr. Chris knows how important it is for your family to stay healthy.
Connecting With Patients
As a chiropractor, Dr. Chris believes in the power of touch and uses it on a daily basis to heal patients of all walks of life. His ultimate goal for patients is to help bring them out of dis-ease and into a life they love. At New Hope Chiropractic, he loves seeing patients of all ages-from infants to seniors and everyone in between. Like Dr. Angela, Dr. Chris is also EPIC and PX trained and has spent hundreds of hours learning about the best methods surrounding effective care and adjustments for pediatric patients.
Outside of the Practice
When Dr. Chris isn't changing lives in the practice, he enjoys spending time with his wife, Dr. Angela and their son, soaking in all that West Ashley has to offer-including bike rides, hiking and the beach. Dr. Chris is also an avid bow hunter and loves any opportunity to spend time in nature.
Get to know more about Dr. Chris when you visit our practice. We can't wait to help you achieve your goals in health!

Chiropractor West Ashley | (843) 203-3199